"I started training at Martial Arts USA in 1980's, located at the time, in Michigan. Prior to joining, I visited many Taekwondo schools and spoke with numerous masters. I chose Martial Arts USA because the Grandmaster was incredibly skilled in a variety martial arts, while at the same time very humble and personable. He is an awesome technician, with incredible flexibility, strength, precision and speed. His unique instruction and training promotes personal excellence. Some of the countless rewards of his teaching include self-discipline, confidence and respect, as well as a true understanding of the original, authentic and traditional ways of Korean martial arts. His exceptional knowledge and skill is well respected by both his peers and students throughout in U.S. as well as in Korea. Through his guidance, I have seen many students, children and adults alike, get molded into stronger, more respectful and mindful individuals. I am honored to call him my teacher and my friend. Through his tutelage, I have become a "master" of life. His inspiration has helped me earn my Doctorate Degree in Manufacturing Engineering. So, if you are looking to better yourself, put your kids on the "right path" which teaches self-respect and self-confidence to achieve unbelievable goals, then Martial Arts USA has the way for you."
Dr. Ali J., D. Eng.
8th Degree Black Belt
Internationally Licensed Kukkiwon Master
Nationally Certified AAU Referee and Coach
Former AAU National and State Champion
Member of Martial Arts USA since 1988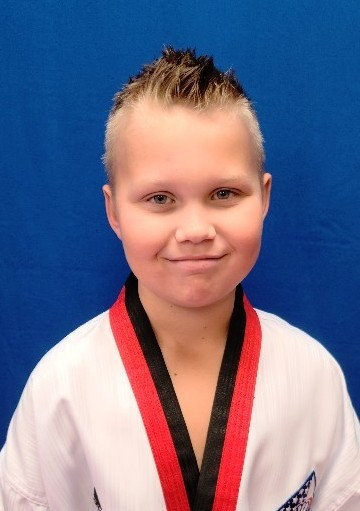 "Three years ago, I wasn't even interested in martial arts, however my mom had always thought they were fascinating so she convinced me to sign up. After the first couple days of my trial course, I began to dream of becoming a black belt. It was tough in the beginning, but thanks to the Grandmaster, I learned to persevere and never give up. Since joining Martial Arts USA, I can see a difference in my discipline and, most importantly, I have learned to treat others with respect. Taekwondo has become my passion and I want to continue coming since I can never learn enough!"
Filip K.
1st Degree Junior Black Belt
Member of Martial Arts USA since 2016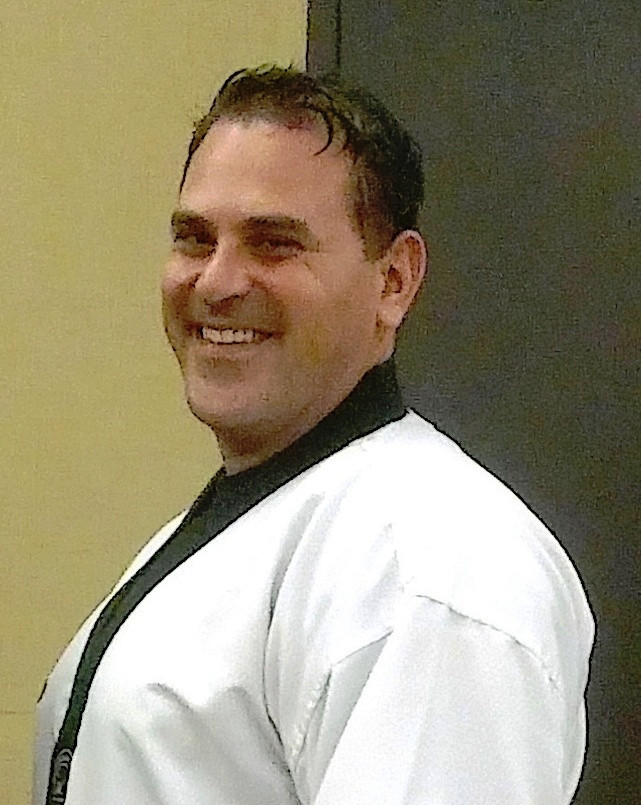 "I began my training at Martial Arts USA during my childhood and I continue to train with our Grandmaster to this day. Through the years, he has taught me many lessons not only physical but philosophical and life guiding. He has trained me to see my full potential, set goals and surpass them. I had achieved physical strength; flexibility and also mental strength, which helped me become confident in every aspect of my life. Through Taekwondo and Grandmaster's leadership I realized that I could achieve anything I put my mind to. I became a local tournament winner and continued on to become a state, regional and national champion in both Olympic sparring and forms. I continued training in all aspects of Taekwondo, which took me throughout the United States, and eventually even Korea. My Taekwondo journey has taught me not only self-defense and sportsmanship but also discipline, perseverance, determination and honor which I have used in every aspect of my life. My training guided me through a career in the military, eventually attaining the rank of Staff Sergeant. After leaving the active duty, I obtained a position as a Deputy Sheriff and excelled in the Sheriff's Police Academy and eventually trying out and being accepted to the SWAT team, which again I contribute my success to the physical and mental preparedness which I gained through training at Martial Arts USA. Even with all of these accomplishments I am not finished by any means...One thing that training at Martial Arts USA has taught me is that I can never stop learning and setting new goals. I will always be a martial artist first due to the immense influence it's had in every aspect of my life and also from the relationship I share with our Grandmaster. He is a teacher, a friend, one of the biggest influences in my life and has become family. I would not have accomplished all that I have and truly not be the man I am today without Martial Arts USA and Grandmaster's leadership and guidance."
Michael H.
7th Degree Black Belt-Master Instructor
Nationally Certified AAU Referee and Coach
Former AAU National and State Champion
Veteran, U.S. Air Force
Member of Martial Arts USA since 1990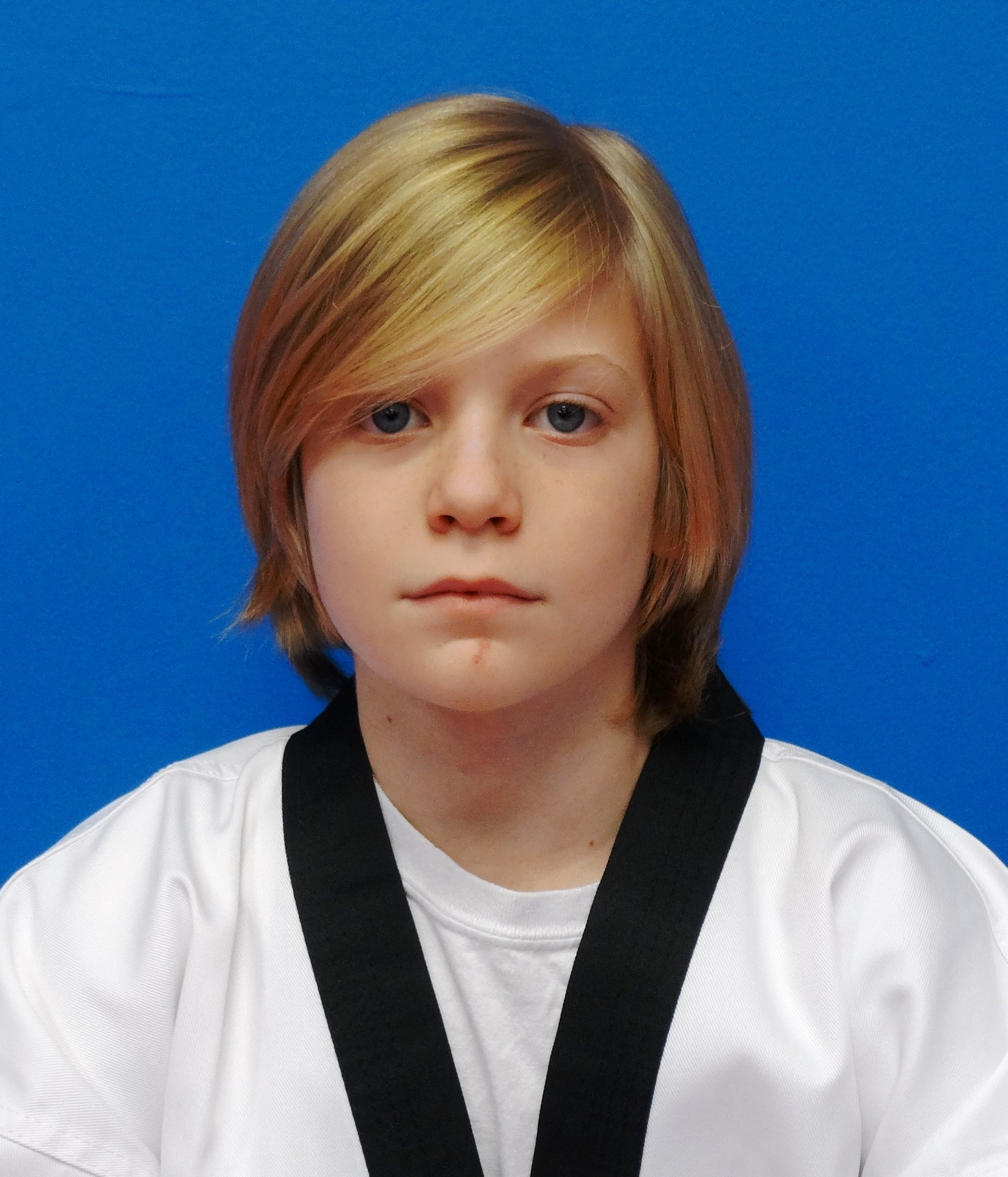 "For my sister and me, Martial Arts USA is like a second home. When I started, I was little, immature and not very responsible. But Taekwondo has helped my a lot, especially with my confidence. I'm a lot less nervous now, than when I started. I'm more disciplined and can control myself a lot better than before. I want to keep working as hard as I can so that I can be the best in Taekwondo (and life) as possible."
Evan M.
2nd Degree Junior Black Belt
Member of Martial Arts USA since 2015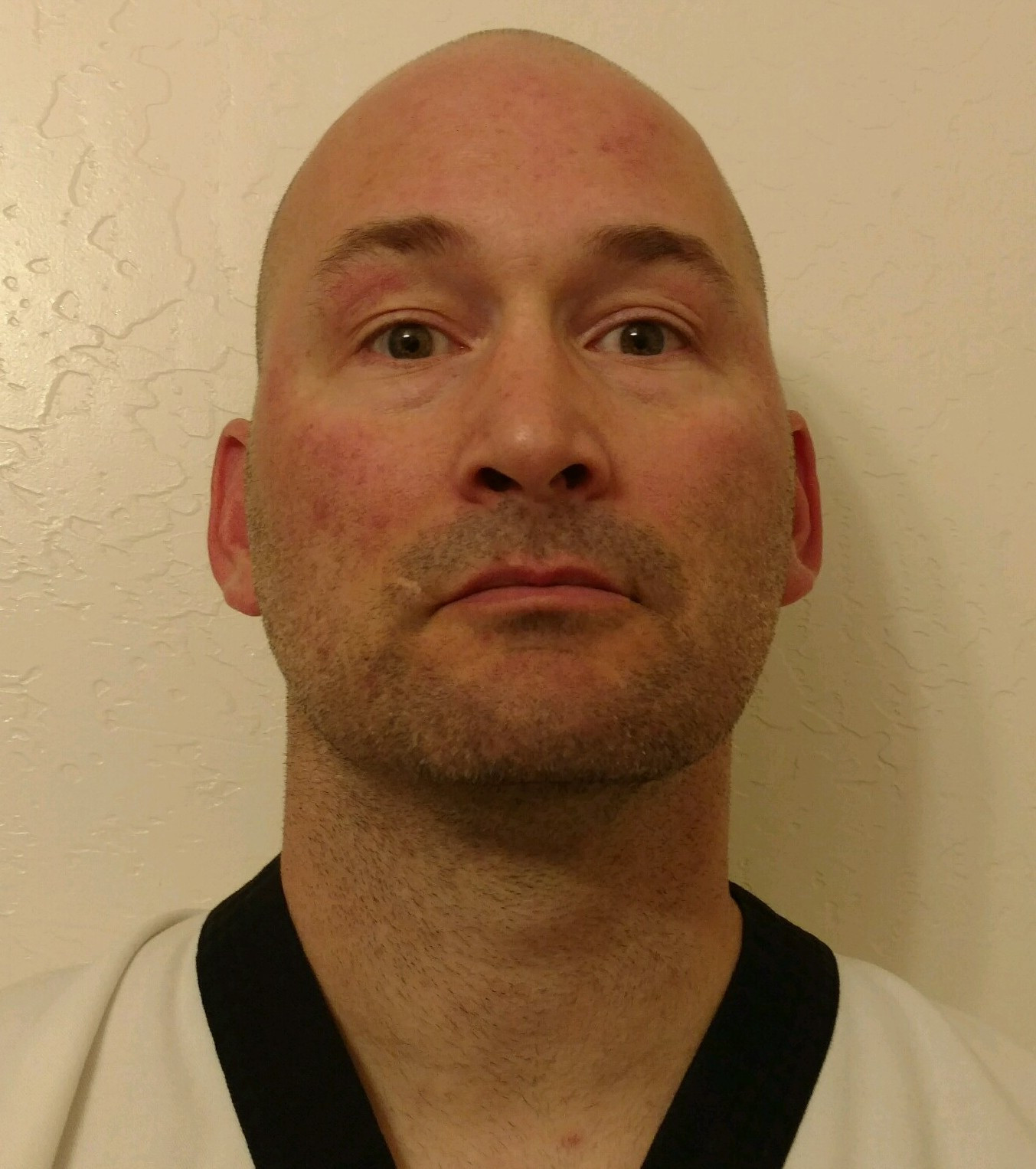 "During the military, I was in a Navy Combat Unit, stationed in Korea, when I happened to stumble upon a Taekwondo class. Having been immersed in the heartland of Taekwondo, my training standards were set. After being trained in Korea, my next instructor would have a tough act to follow. I returned to the States in search of a martial arts school, a friend of mine had mentioned he was learning from this incredible grandmaster and how detailed he was in his teaching. The day I arrived was a day that changed so much in me…and for me. I could see that THIS was the school for me. Immediately I recognized Grandmaster without ever seeing him before because of the description that was given to me by my friend... "Taller than average, stout and a kind of tough demeanor..." Personally, I call it old school instructing…that rough around the edges instructor I had been looking for, in a school that was busting at the seams with students. Upon enrollment, I trained like everyone else…or what I THOUGHT was like everyone else until he called my name. See, if someone sees potential in you, which he does very well, then that person will push you. It can be a teacher, coach, boss…whatever. I was pushed, tested, stressed and humbled. Those experiences helped me in my desire for life, dreams & goals. I trained with Grandmaster long and hard; his classes are not easy but they are rewarding. Today I own a global direct sales business in Telecom, Merchant services and Energy. It is the teachings from Martial Arts USA that remain with me and help me strive in difficult times…to reinvent during the calm. I am a better person, human being and instructor because of Martial Arts USA."
Brian M.
4th Degree Black Belt-Master Instructor
Nationally Certified AAU Referee and Coach
Former AAU National and State Champion
Veteran, U.S. Navy
Member of Martial Arts USA since 1994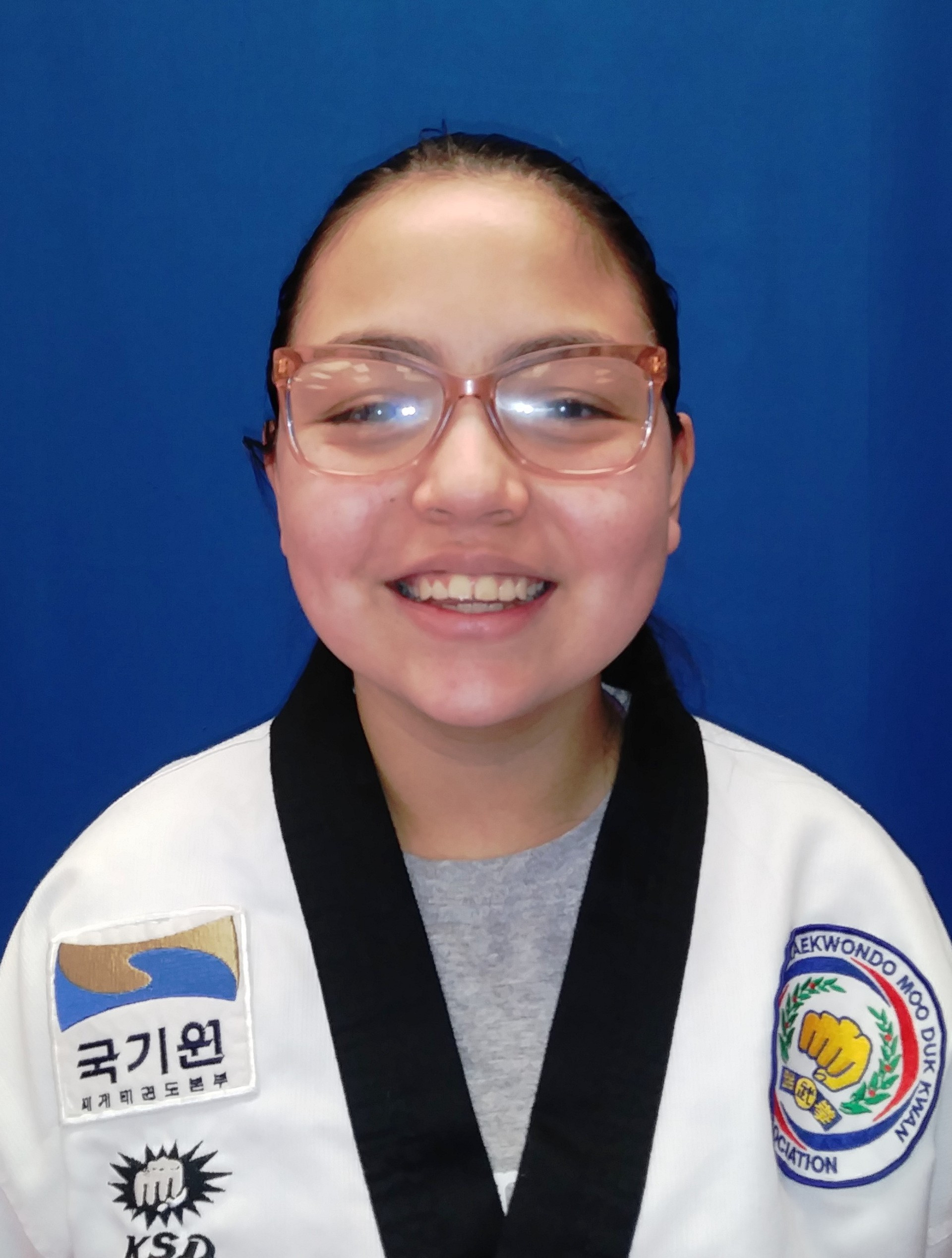 "I've been attending Martial Arts USA for nearly six years. Taekwondo training helps me learn to take care of myself, as well as develop self-control, discipline and respect. I am more confident and believe in myself. I would encourage other girls to join Martial Arts USA. At first, I was unsure about enrolling because I didn't think it was a "girly" sport, but I'm so glad that I continued. I have learned so much and grown in so many ways."
Malena R.
1st Degree Junior Black Belt
Member of Martial Arts USA since 2015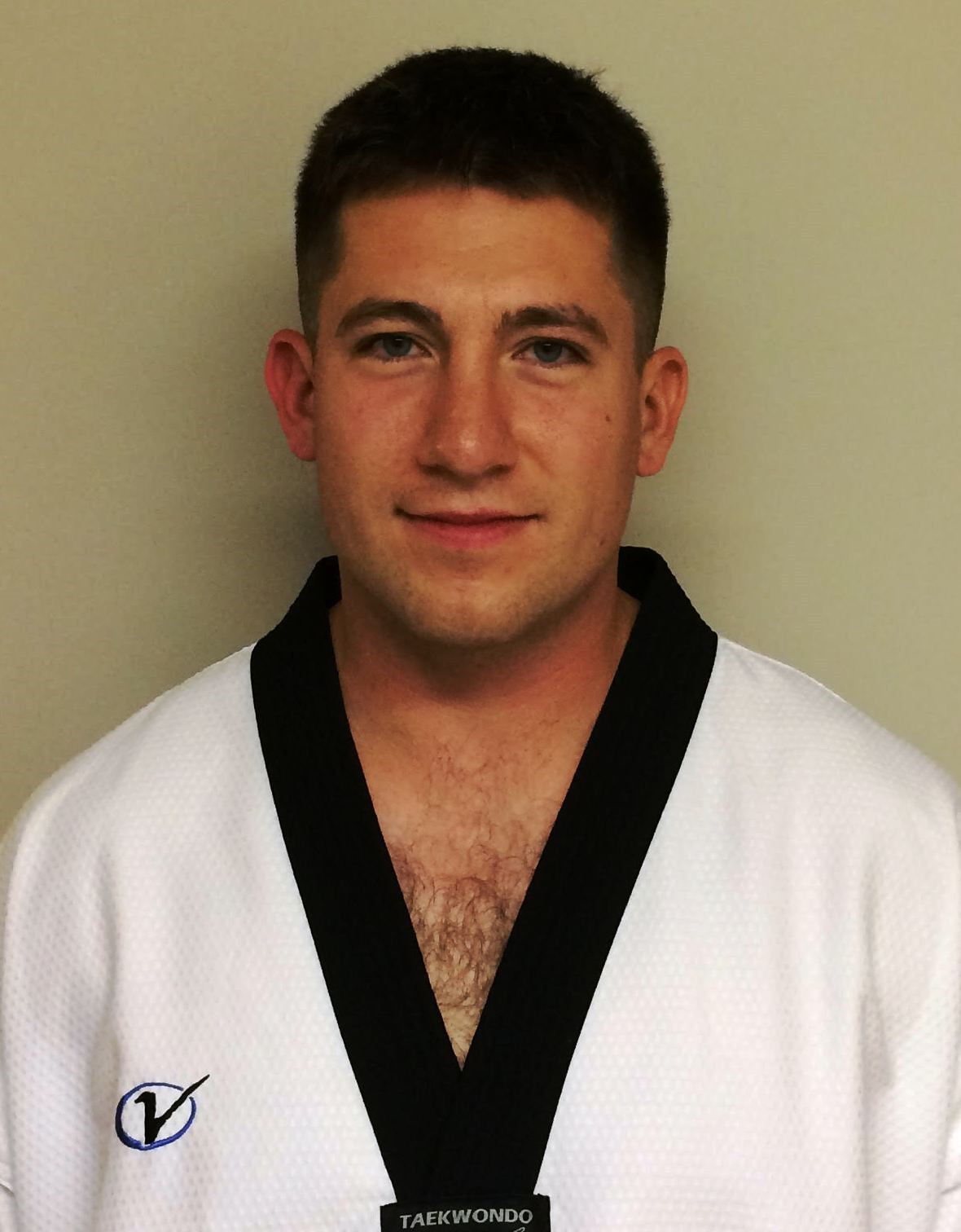 "My Martial Arts USA training has had a profound influence in all of my accomplishments and in molding me into the person I am today! I began Taekwondo at the age of 8 and I immediately I fell in love with the art/sport and soon had aspirations to be a U.S. champion and one day, an Olympian. By the age of 10, I was competing at a national level. From that point on, my life became dedicated to the art and sport of Taekwondo. My training grew to 4-5 hours per day all year-round. Because I loved it so much, I was able to balance my training with my school and still make all "A's" and "B's," balancing the body with the mind. I went on to compete all over the U.S., regionally, nationally, and internationally. Going on trips to South Korea to train with other very knowledgeable masters and high caliber teams and coaches afforded me the ability to grow immensely in my skill in the art and sport. Although, I did not reach my ultimate dream of winning gold in the Olympics, I have gained something much more valuable – truly perseverance! The will to never quit! To keep picking yourself up no matter how you fall, is one of the most important qualities in life that defines who we are. My 18-20 year career in competitive sport Taekwondo was a journey through which I learned a lot about myself – what I am capable of and how far I can go when I truly push myself! It was and still is a continuous lesson about life! The training I received from a young age at Martial Arts USA is where I learned how to deal successfully with "gut checks." This has been of the utmost importance in my current career in the U.S. Army. In addition, our Grandmaster is truly one of the most knowledgeable and skilled martial artists I have had the privilege of training under and attribute my Taekwondo knowledge and skill to him. The values of courtesy, integrity, perseverance, self-control, and indomitable spirit that he taught and instilled in me from a very young age have guided me throughout my life leading me to many successes and have molded me into the person I am today. These are values I always strive to live my life by and attest that Martial Arts USA and our Grandmaster teaches and instills these values to all of his students."
Alex E.
4th Degree Black Belt-Master Instructor
U.S. Army (active), Special Forces
Nationally Certified AAU Referee and Coach
Former AAU National and State Champion
Certified Personal Trainer
Certified Basic Life Support (BLS) Instructor
Bachelors Degree in Business
Member of Martial Arts USA since 1991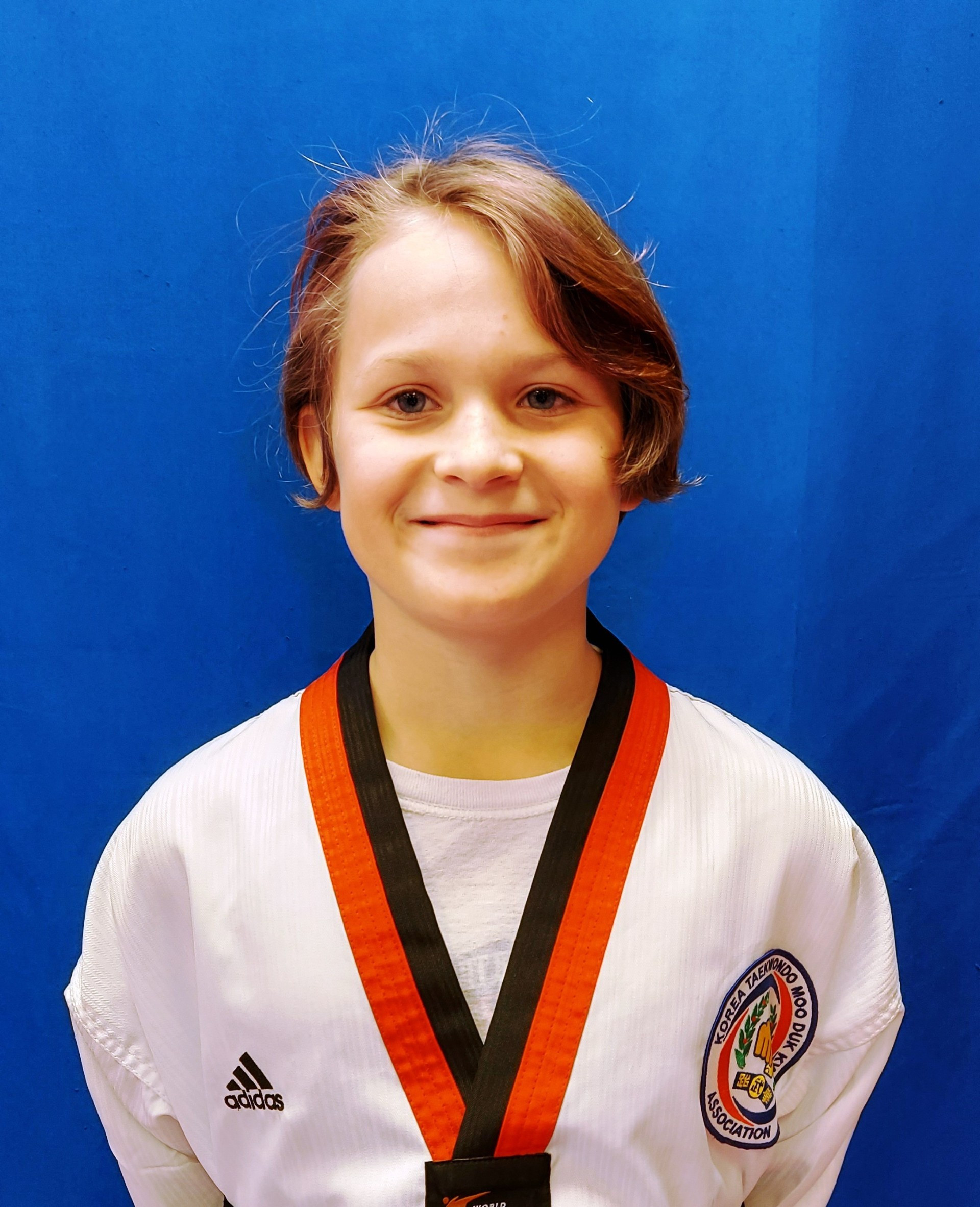 "When my sister and I first joined Martial Arts USA I was afraid of strangers. In school, I was shy and did not talk to anyone. After a few months of Taekwondo training, I began to open up. I also had problems with self-control, such as not making my bed or sneaking snacks. Now I am a junior black belt and don't regret a minute of it because I realize that Taekwondo will help me a lot in the long run. My dad and brother also joined, so we have fun doing it as a family."
Karolina B.
1st Degree Junior Black Belt
Member of Martial Arts USA since 2016
"I first encountered the Martial Arts USA Grandmaster in 1997 during a Taekwondo competition. His students were in superb physical condition and displayed maturity rarely found among youth. All present acknowledged that those competitors were of unequal skill, prowess and utmost professionalism. A short time later, I decided to enroll. The school was run with dedication and attention to detail and every student was taught with respect. The training regimen provided focus on actual application/usage of all techniques. Everyone had a clear understanding that the finished product was a mature balanced individual with clear focus in life. The Grandmaster dedicated his time to personally evaluate, train, focus and re-focus his students. Today, two decades later, I am still using the techniques taught to me by him. As a twenty-five year veteran of the Michigan Department of Corrections and a member of the Emergency Response Team, I have plenty of experience and understanding of this line of work. I have responded to countless critical situations…some involving multiple hostile inmates. My training from Martial Arts USA has proven to be invaluable during these interventions and has offered multi-level options in personal self-defense. My job requires split-second decisions which are always under strict scrutiny for misuse of force as guided by our work policy. During my entire career in this department, my actions have never been investigated or deemed as exceeding the levels in the use of force continuum. I offer this as a testimony to the great training provided by Martial Arts USA and our Grandmaster. I am proud to be one of his students."
Paul J.
4th Degree Black Belt-Master Instructor
Nationally Certified AAU Referee and Coach
Former AAU State Champion
Corrections Officer-Emergency Response Team
Michigan Department of Corrections
Veteran, United States Army
Member of Martial Arts USA since 1997