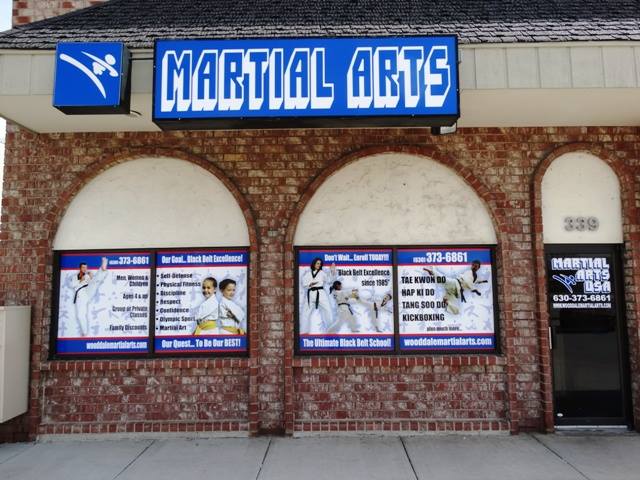 WELCOME TO OUR SCHOOL…



Martial Arts USA first opened its doors in the spring of 1985 in Dearborn, Michigan (a suburb of Detroit). It quickly grew from a small store-front "Korean Karate gym" to one of the largest martial arts institutes in the state, with several branches throughout Southeast Michigan. In 2011, our founder relocated to the Chicago area and the new headquarters, Martial Arts USA of IL was established in Wood Dale.

Since the beginning, our primary focus has been on our students. We have produced thousands of success stories, from young children overcoming learning challenges to professional executives reaching the top positions in their fields.
Examples include:
• Hundreds of Honor Roll students and College graduates with various degrees (associate, bachelors, masters, doctorate, etc.).
• Dozens of National, State and local martial arts tournament champions, including several qualified athletes of U.S. Team Trials.
• Numerous Military and Law-Enforcement personnel, including Police Officers, Sheriffs, MP's, Special Forces members, Corrections Officers, DEA and FBI Agents, Security Professionals (private, corporate, etc.) and Bodyguards/Executive Protection Specialists.

At Martial Arts USA, we take pride in having world class credentials and affiliations. Our school is certified by the leading martial arts organizations in the world, including:
• Kukkiwon (World Taekwondo Headquarters, Seoul, Korea)
• World Taekwondo Federation (Seoul, Korea)
• World Moo Duk Kwan General Federation (Seoul, Korea)
• Korea Taekwondo Moo Duk Kwan Association (Seoul, Korea)
• World Hapkido Federation (U.S.A.)
• Amateur Athletic Union (AAU) Taekwondo (U.S.A.)
• Korean American Martial Arts Alliance (U.S.A. & Korea)

Regardless of your level of fitness or skill, Martial Arts USA has a program designed just for you. Don't wait, call today and begin your martial arts journey of a lifetime at


MARTIAL ARTS USA of Illinois!